Originally envisioned to furnish the Legislative Assembly building in Chandigarh, this glass and solid wood table, a tribute to Pierre Jeanneret, is reinterpreted by Cassina thanks to the skilled workmanship of its fine joinery masters in Meda.
SETTINGS
CONTENTS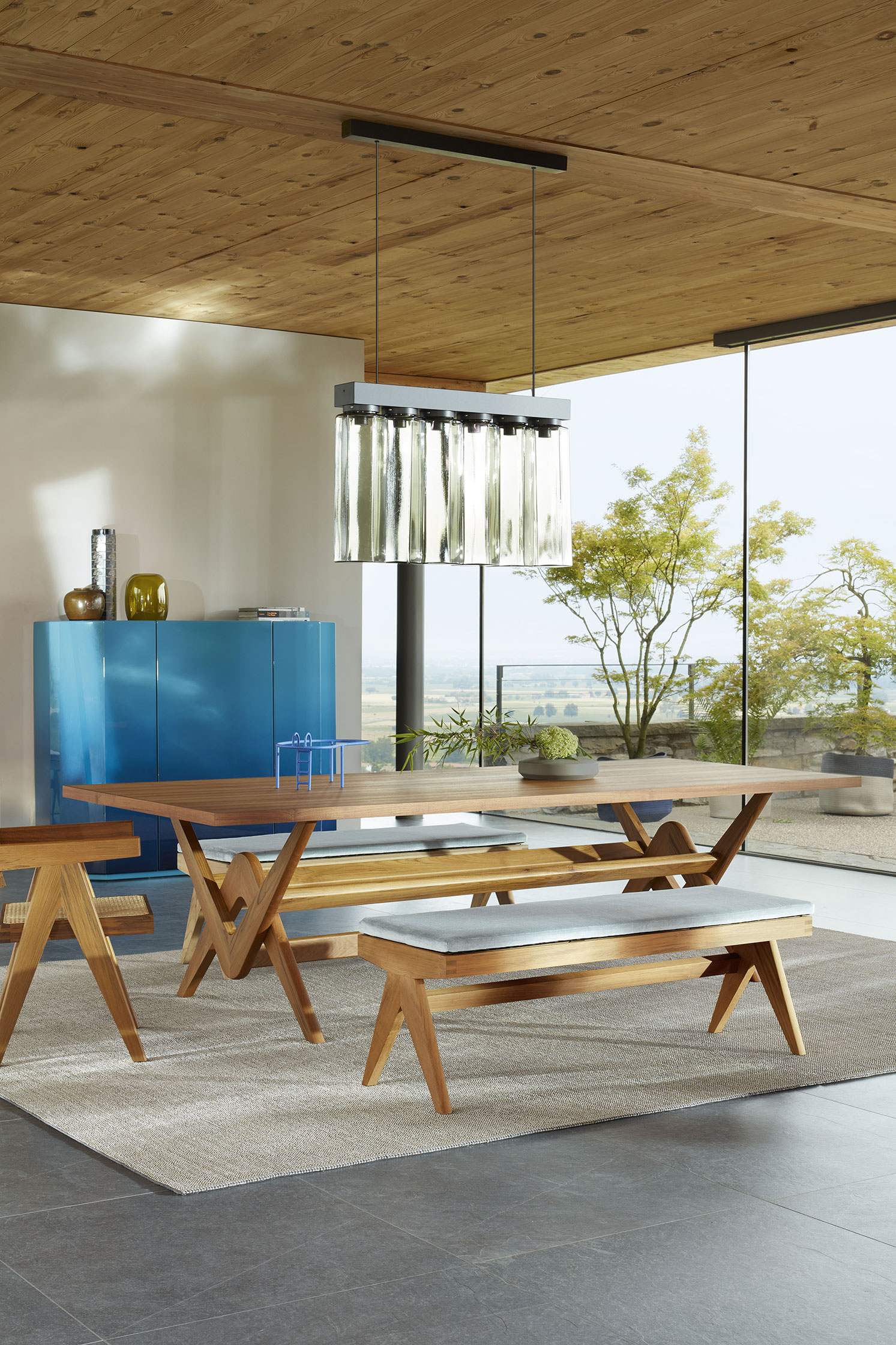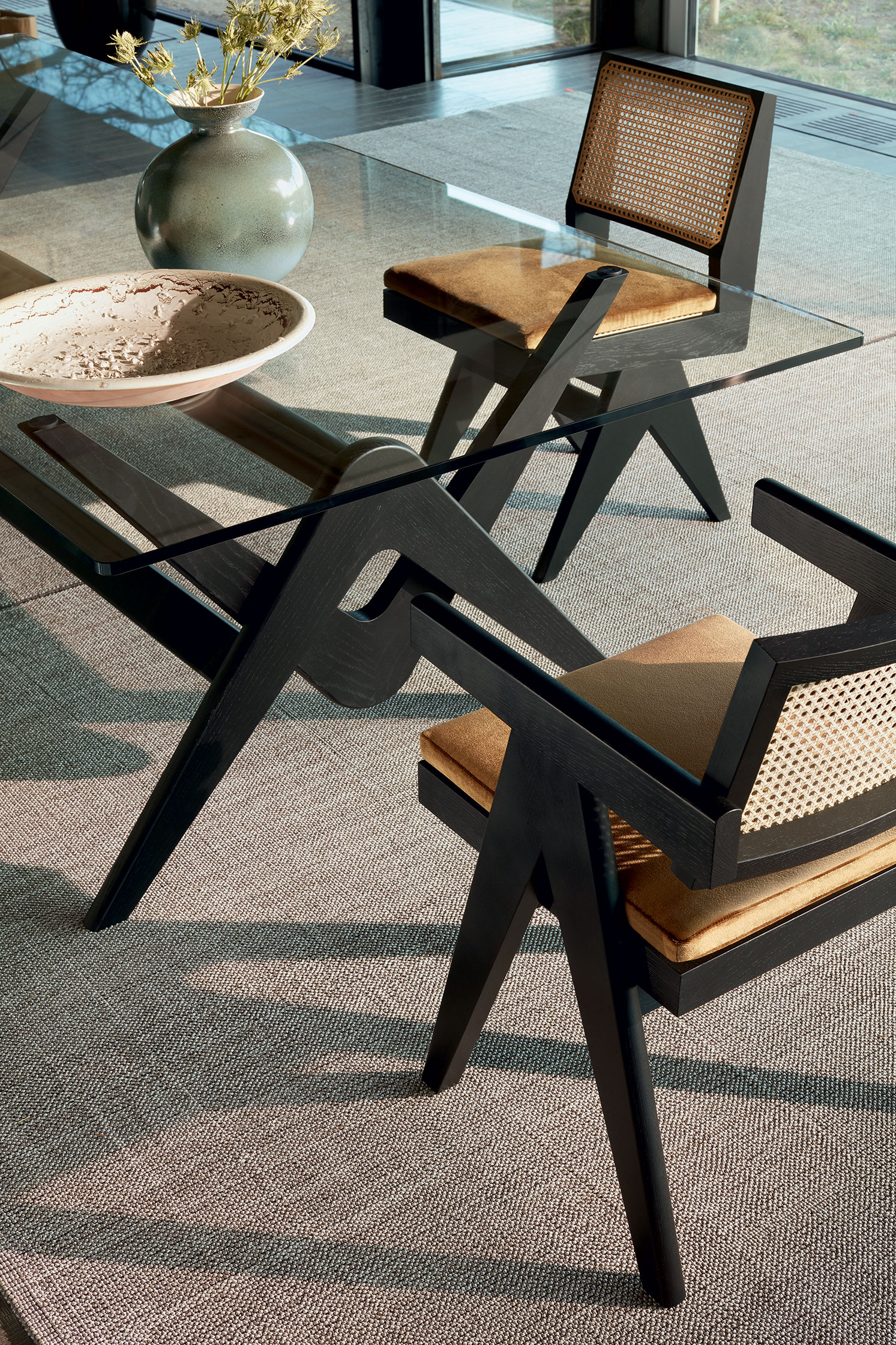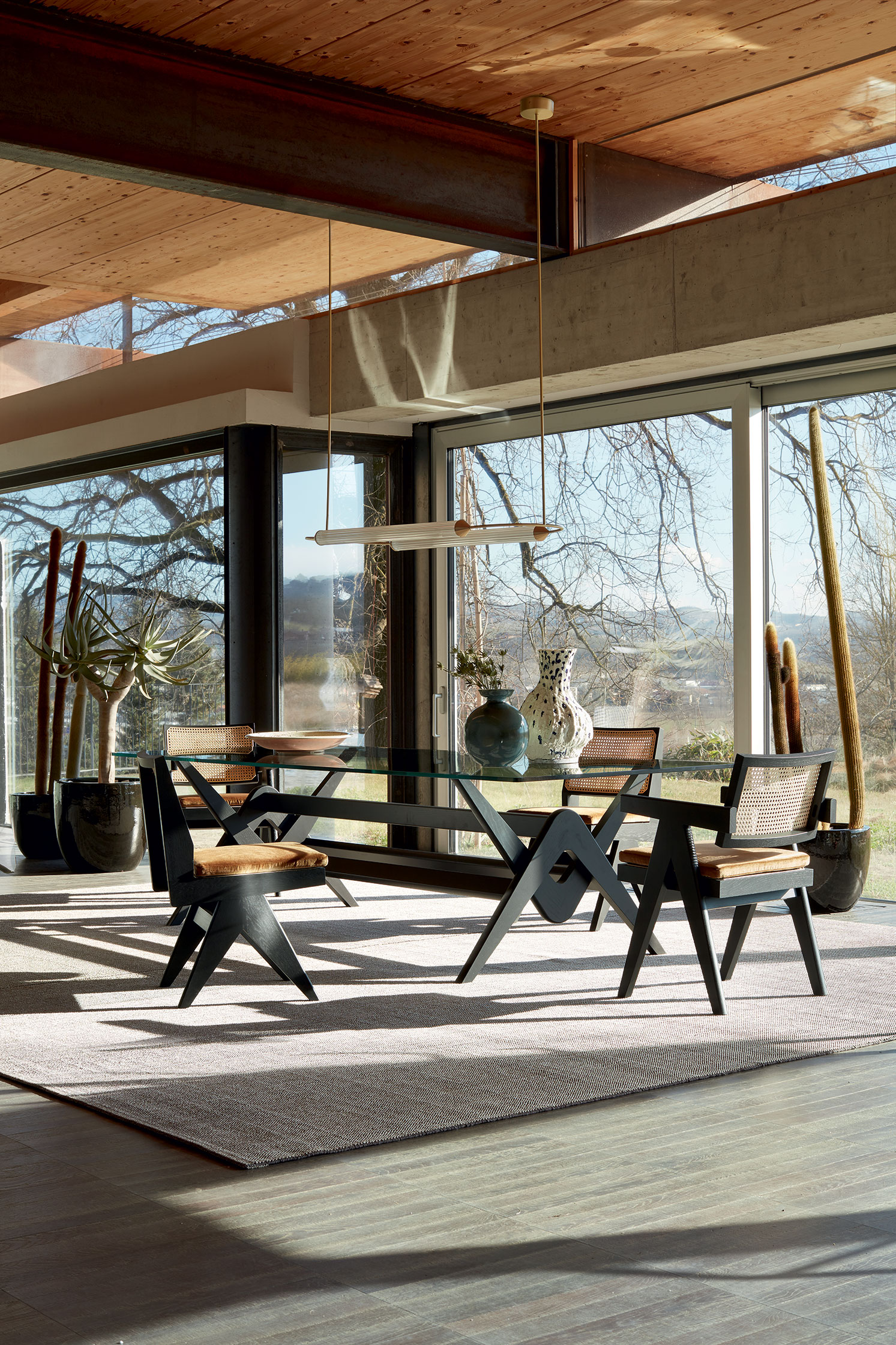 As with many works in the architectural complex designed by Le Corbusier in 1951 – currently included among the UNESCO world heritage sites –this rectangular table also points to the essential role that Pierre Jeanneret played in the design of the interior furnishings, along with Le Corbusier and Charlotte Perriand. 
The inclusion of the UNESCO World Heritage List in 2016 has aroused great interest in Le Corbusier's Capitol Complex, an extraordinary architectural work created in Chandigarh in 1951 to celebrate the independence of a nation open to modernity. Among the furniture used in the Legislative Assembly building is this large conference table. Almost as if to evoke the solemn functions of the place, this model has a base made up of two important and graphic solid wood elements with a characteristic "corns entrecroisées" shape. In addition to the historic version with teak top and structure, the Cassina re-edition offers two variants in natural and black stained oak and the option of a glass top in different sizes.
CHARACTERISTICS
FINISHES
DIMENSIONS
PRODUCT SHEET
The Capitol Complex Table reflects the author's deep ties with the area and his resulting preference for designing minimalist shapes made with simple materials. Hence, a table made entirely in solid wood with a base formed by two graphic elements with the characteristic "V" shape.
Hommage à Pierre Jeanneret
Hommage à Pierre Jeanneret
Filename

056_CAPITOL_COMPLEX_TABLE.pdf

Size

384 KB

Format

application/pdf
download